Wichita Aero Club
November 3, 2018
EAA's CEO will receive award at January 26 Gala in Wichita Jack Pelton was actually the creator of the Wichita Aero Club (WAC) which will honor him with the presentation of its annual Wichita Aero Club Trophy at a gala in Wichita on January 26, 2019. During the summer of 2008, he was a guest speaker at the Atlanta Aero Club. Upon returning to Wichita, where he served as CEO of Cessna Aircraft Company at the time, he wondered aloud why the "Air Capital of the World" didn't hav e its own aero club? His query prompted local aviation leaders to pursue the idea, and Pelton enthusiastically helped secure financial backing, leading to the announcement of the WAC at the 2008 National Business Aviation Association (NBAA) Annual Meeting & Convention several months later. It only seems fitting that the man who provided the impetus for the founding of the organization should be honored on its 10th anniversary.
Mr. Pelton, the Chief Executive Officer of the Experimental Aircraft Association (EAA), is also a DIrector of DOC's FRIENDS, the 501c3 nonprofit board managing the operation of the Boeing B-29 Superfortress known as DOC. He was named EAA's President and CEO in November 2015, formally adding those responsibilities to the Chairman of the Board role to which he was first elected in October 2012.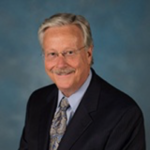 "Jack Pelton is tremendously deserving of the WAC Trophy and he also warrants special recognition for his work on behalf of the B-29 DOC Restoration effort, as well," said Dave Franson, president of the Wichita Aero Club. "If it has anything to do with aviation and education, you can bet Jack will be involved and supportive. He's a walking encyclopedia of the industry and an enthusiastic owner and operator of aircraft. As the son of pilot/parents, he's been immersed in this industry since he was a kid. We're extremely pleased to honor him in this way," Franson added.
The citation which accompanied Pelton's nomination reads:
Jack Pelton's contributions and impact on both the Wichita community and the aviation industry are legendary. His lifelong dedication, leadership and influence on legislation, regulation and taxation continue to shape our industry and will do so for future generations.
Mr. Pelton was the first elected Chairman from outside EAA's founding Poberezny family. In his role as Chairman/CEO, Pelton leads the organization's board and staff in its mission of growing participation in aviation and inspiring people to fly, build, and further engage in flight.
He is a lifelong, passionate aviation enthusiast, following in the footsteps of his parents. He built his first airplane with his father as members of EAA Chapter 1 (Riverside, Calif.) in the 1970s. Pelton is an EAA Lifetime Member who has also been devoted to restoring and flying vintage aircraft, even as he reached the highest levels within the aviation industry over the past three decades. He currently holds airline transport and commercial pilot certificates, and has earned instrument, multi-engine and seaplane ratings, plus type ratings for the Cessna Citation and Cessna Mustang jets.
Jack is the retired chairman, president, and chief executive officer of Cessna Aircraft Company, headquartered in Wichita. In his decade with Cessna, beginning as senior vice president of product engineering, he oversaw new aircraft development, testing, certification, and improvements for all Cessna models.
Prior to joining Cessna, Pelton was senior vice president of engineering for Dornier Aircraft in Germany. He began his career with Douglas Aircraft in Long Beach, California, where he rose within the company in operations, engineering, and program management.
Pelton's knowledge and experience has also been a valuable asset throughout the aviation community. He is past chairman of the General Aviation Manufacturers Association board, and has served on the boards of the Smithsonian National Air and Space Museum, the National Business Aviation Association, and the Corporate Angel Network. In addition to his role on DOC's FRIENDS' board, he is also involved with numerous local organizations in the Wichita area where he and his wife, Rose, make their home. Pelton has also served as volunteer chairman of EAA's Gathering of Eagles, the annual fundraiser held during EAA AirVenture Oshkosh that has raised millions of dollars to inspire youth in pursuit of aviation dreams.
Mr. Pelton has received numerous awards through his career. In 2017, he received the National Aeronautic Association's Distinguished Statesman of Aviation Award, the FAA's Friend of Safety Award, and induction into the Kansas Aviation Hall of Fame. His other honors include the 2010 Lindbergh Award for balancing technology and nature, the 2008 Aviation Week Laurel for Business and General Aviation, and EAA's highest honor, the Freedom of Flight Award.
About the WAC Trophy
Previous winners of the Wichita Aero Club Trophy are:
Velma Wallace 2011
Jeff Turner, Spirit AeroSystems 2012
John O'Leary, Airbus Americas 2013
Russell W. Meyer, Jr. 2014
Al Higdon, 2015
DOC's Friends Volunteers, 2016
Paul Bowen, 2017
Lynn Nichols, 2018
Read all about the previous recipients here. >
Established in 2008 to foster and promote interest in aviation and provide a forum focused on the industry's issues and achievements, the Wichita Aero Club brings those with a passion for flight together in an environment that expands and enhances professional relationships and furthers cooperation and understanding.
The WAC Trophy is awarded annually to a living person, group or existing organization with a strong relationship to the greater Wichita area who have distinguished themselves in the field of aviation or aerospace within the most recent calendar year or during a cumulative career of significant achievement and contribution. For more information on the Wichita Aero Club, the January Gala or other Wichita Aero Club events, call 316-665-2699 or visit the Wichita Aero Club website at www.wichitaaeroclub.org.