Monthly Archives:
October 2014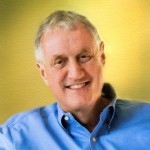 The Wichita Aero Club recently announced that the fifth annual Wichita Aero Club Trophy will be presented to former Learjet Public Relations Executive and co-founder of Sullivan Higdon & Sink Advertising Al Higdon at its annual trophy gala on Jan. 24, 2015, at the Doubletree by Hilton Hotel Wichita Airport. Along with Jim Greenwood, who served with him in the Learjet PR office, Higdon can be credited with making "Learjet" virtually a generic term for business jets, and he helped to establish corporate aviation as a viable industry segment in its early days.
"Al Higdon's contribution to business aviation can't be overstated, nor can his exceptional abilities as a communicator, creative thinker, and a business and community leader," noted Dave Franson, Wichita Aero Club President. "He has made extraordinary contributions in virtually every area of endeavor he pursued throughout a very distinguished career, and he has done so with exemplary grace and humility. We are extremely pleased to announce him as this year's recipient of the Wichita Aero Club Trophy," he added.
The citation that accompanies the nomination reads:
Of the thousands of professionals involved in modern business aviation since its inception, few have had such a positive, far-reaching influence on the way people around the world perceive it as Al Higdon.
Beginning early in his career, and throughout his professional life, Al's work has influenced the way people around the world – both industry insiders and the general population – perceive aviation. In the early 1960s, Al's efforts to promote the newly launched Learjet led to the brand becoming synonymous with "business jet." As part of Bill Lear's public relations team, Al worked to promote a brand-new product in a newly emerging market segment and was an early innovator of nontraditional brand building (e.g., pursuing Hollywood product placements, posting world speed records, etc.). The Learjet became a household name, in large part, because Al was its "agent," helping secure the aircraft exposure on TV shows and movies such as "Capricorn One" and "In Like Flint."
In 1971, Al joined forces with longtime friend and fellow aviation-marketing expert, Wendell Sullivan. Their agency, which became Sullivan Higdon & Sink, worked with major aviation clients and continues to do so today – nearly two decades after Al's retirement – a true testament to his ability to build a sustainable legacy. Through the years, SHS clients have comprised a "who's who" of aviation companies, including Learjet, Cessna, Rockwell Collins, AMR Combs, Signature Flight Support, XM Satellite Weather, Spirit AeroSystems, TECT Corporation, Curtiss-Wright Controls, Lycoming Engines and many more.
With Al contributing greatly to the communications efforts, innumerable aircraft models, aviation products and related services have successfully entered the market, connected with a customer base and thrived. And in this very tough industry, that's no slam dunk. Higdon-led marketing, advertising and publicity have played pivotal roles in ensuring that new brands and products gained a foothold and then remained viable over time. Al and his team helped clients differentiate their products from competitors through relevant, creative messaging that potential buyers simply could not ignore.
As a lifelong citizen of Wichita, Al also distinguished himself as a respected civic leader, entrepreneur, employer and educator. In addition to co-founding an internationally recognized marketing and advertising firm, he has generously given his time and expertise to countless organizations who focus on strengthening the business environment and quality of life in south-central Kansas. What's more, the region's aviation industry has benefited greatly from these efforts. The list of organizations that have benefited from Al's involvement include:
the Wichita Chamber of Commerce, the Greater Wichita Economic Development Coalition, the Wichita Convention and Visitors Bureau, Wichita State University, the American Red Cross, the Wichita Aero Club, and others.
"Awarding Al Higdon the Wichita Aero Club Trophy not only recognizes the value of his contributions but those made by every function in the aviation and aerospace value chain – from design to manufacturing to marketing to support," noted Tom Bertels, Wichita Aero Club Founding Board Member and current Managing Partner at Sullivan Higdon & Sink. "Al's selection says, 'No matter what role a person plays, it's important. You don't necessarily need to be an executive at an OEM or an engineering guru to make a significant contribution to this important industry.' There may be a more obvious choice for this award than an aviation advertising and PR guy, but I don't think there's a better one. I believe that recognizing a person who dedicated his entire career to help build a sustainable, viable market for business aviation products and services is an unquestionably good decision, and we're extremely proud that the founder of this agency has been selected to receive the Wichita Aero Club Trophy."
Established in 2008 to foster and promote interest in aviation and provide a forum focused on the industry's issues and achievements, the Wichita Aero Club brings those with a passion for flight together in an environment that expands and enhances professional relationships and furthers cooperation and understanding.
The WAC Trophy is awarded annually to a living person, group or existing organization with a strong relationship to the greater Wichita area who have distinguished themselves in the field of aviation or aerospace within the most recent calendar year or during a cumulative career of significant achievement and contribution. For more information on the Wichita Aero Club, the Jan. 24 Gala or other Wichita Aero Club events, call 316-681-4491 or visit the Wichita Aero Club website at www.wichitaaeroclub.org.
In an effort to enable students maximum time to apply for the H. Dean Humphrey Scholarship, the deadline has been extended until October 31, 2014.
The H. Dean Humphrey Scholarship was created in 2013 and is the latest addition to the WAC's ongoing efforts to encourage aviation education.
This scholarship will not only honor Dean's memory and lasting legacy, but is designed to support students who wish to follow his example into communications, administrative, or other non-technical roles in aviation-related organizations.
This scholarship seeks applicants who wish to make a significant contribution to the business of aviation and aerospace through public relations, communications, or other business-related fields of study.
Applying for WAC scholarships can be accomplished quickly and easily through our website. You can submit your application along with a copy of your transcript prior to the scholarship deadline. A certified official transcript will be required from finalists prior to the granting of awards.