Monthly Archives:
April 2016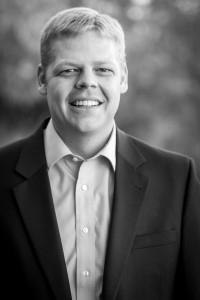 The Air Capital of the World has reinvented itself many times as our industry has changed.  Through wars, economic turmoil, regulatory changes, we have maintained our position, feeding all levels of the industry.  That spirit and zeal is rooted in a love for aviation which in great part is a result of Wichita having a greater opportunity to touch aviation than anywhere else in the world.  We are surrounded by the airplanes we build, support, and service, so what better way to celebrate than to operate them.  The average person here still has the opportunity to live aviation as a pilot unlike most areas in the world.  Although flying will never be cheap, it is as affordable as ever in Wichita.
Most all of the manufactures realized that the ability for their employees to enjoy aviation would drive their passion at work and dedication to the company.  30-60 years ago employee flying clubs were common and a great way to learn to fly, as well as enjoy aviation.  With exception of Textron's commitment to their Employee's Flying Club, other employee flying clubs are sadly a thing of the past.  The connection that resulted from these clubs is still available, but through slightly different avenues.
Just as our great city has had to navigate change and continuously reinvent itself so has The Air Capital Aviators Club.  Up until 2014, they were known as the Boeing Employees Flying Club and served Boeing and Spirit employees since 1978.  With the exit of Boeing from Wichita they faced the challenge of transitioning to an independent flying club.  The updated charter specifically calls focus to engage employees of aviation companies and provide affordable flying options much like the traditional employee clubs of days past.  The result is flying for as low as $85 per hour, proving that the $100 hamburger still exists in Wichita!
As AOPA President Mark Baker touted during his visit to our October, 2015 luncheon, Flying Clubs offer affordable flying and help curb the rising cost of aviation.  As much as providing access to an aircraft, a flying club creates an aviation community.  You are surrounded by others sharing the same passion to share advice, technique and encouragement.  This first hand engagement in aviation is a reward to each person involved, but I also believe it benefits the companies they work for.  Living aviation on the weekend provides the first hand knowledge and passion to drive success across the Air Capital at work.
I encourage you and your employees to seek an opportunity to engage locally in aviation.  If you have access to an aircraft directly, through an employee club or the Air Capital Aviators Club, get out to the airport today.
Chad is currently Director of Programs for FlightSafety International at the Wichita East Learning Center.  A 2001 graduate from the University of North Dakota in Commercial Aviation he gained professional experience as both an Airline and Corporate Pilot before finding his niche in aviation management.  Serving as Director of Flight Operations at Ward/Kraft Inc. lead to further business experience as General Manager of their CTC printing division.  Shortly after, he started Raney Aircraft Services, LLC which reinforced his desire for formal business training.  After transitioning to FlightSafety International, managing the development of training curriculum and simulation for pilot and maintenance training, Chad was able to attend Wichita State University's Executive Master of Business Administration program in 2012.   A partner at the Center for Professional Business Development he provides general business training for physicians and medical professionals.  He is also the Vice President of the Air Capital Aviators Club, a flying club dedicated to creating affordable flying opportunities for pilots in Wichita and the surrounding area.