Career Connections Are Waiting For You At WAC.
If you have a passion for aviation and are wondering where to get started, you're in the right place! The Wichita Aero Club will inform, connect and empo
wer you straight to the career of your dreams. Aviation comes in all different shapes and sizes… and so do the Aero Club's members. We're individuals, big companies, small companies, old and young. But there's one thing we all have in common. We love this industry! And what do you know, we're lucky enough to live in the center of it all – the Air Capital of the World.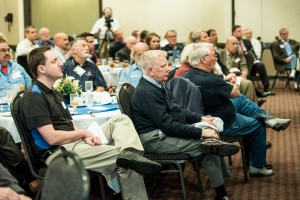 First of all, you should know that membership with the Wichita Aero Club gets you exclusive access to events and information. You want to network? Perfect. We host monthly luncheons where you can mingle, make incredible connections with those who have been in the industry for years, and listen to featured guests share their insights. We're even gearing up to host John and Martha King for our October luncheon at Crestview Country Club! Plus, we get really excited about things like local flight training education opportunities, and restoring the historical B-29 named Doc.
So you should definitely consider membership with the WAC. You won't regret it, and you'll make some lifelong friendships in the process. It's cost effective, too: individual membership is $100 per year. And if you're a student, it's only $35 per year! Want to convince your company to sign up? That's fantastic – we'd love to have you. Get more information here!
Before you go, we want to share one more thing. In addition to monthly events, we also offer yearly scholarships to help promote financial assistance to aviation-related institutions. So get in the mix, and maybe even get some extra cash to help make your aviation dreams come true.
If you want it to happen, so do we!