News
Patrick Tuttle to Succeed Robert Stangarone as Wichita Aero Club Chairman
August 2, 2011 8:00am
The Wichita Aero Club announced today that Chairman Robert Stangarone will hand over the reins of the club to Patrick Tuttle in January 2012.  Tuttle previously served as club treasurer.  Tuttle is chief executive officer of ADR, Inc.  Stangarone serves as vice president of Corporate Communications for Cessna Aircraft Company.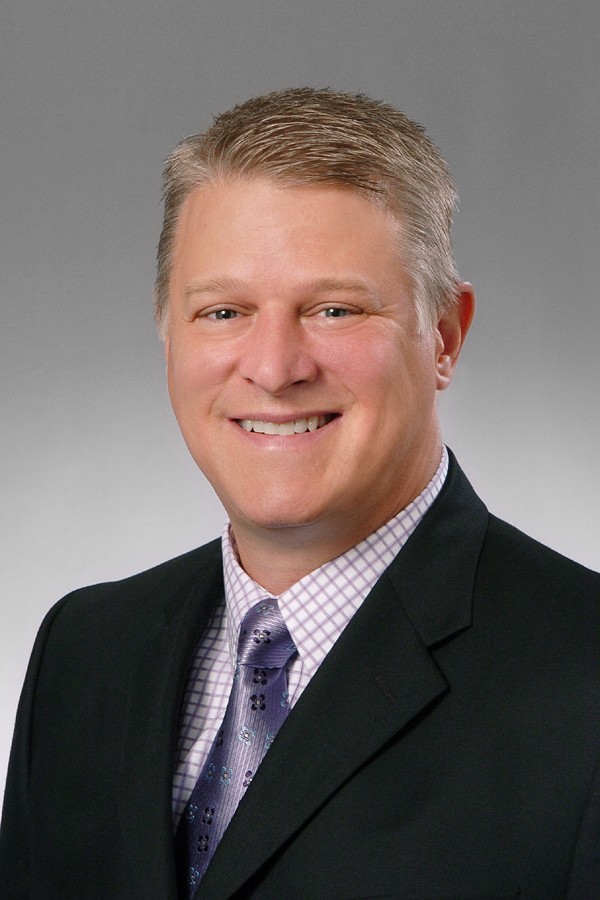 Patrick Tuttle, Vice Chairman
Chief Executive Officer


ADR

, Inc.  
Last week, the 20-member board of directors elected Tuttle vice chairman, effective Aug. 1.  He will serve in this position until January when he will become chairman and a new vice chairman will be elected.  The term of chairman will be a maximum of three years.
The Aero Club was formed in 2008 by a small group of business leaders led by Stangarone.  Since then, it has grown to be recognized as an influential aviation business group with high profile speakers and has become a rallying point for the Wichita aviation community.
"It's been an honor to serve as chairman of this great organization for the past three years, and as we transition from an entrepreneurial organization to the next phase, it's time to hand the baton over to someone else," Stangarone said.  "Patrick, with his business acumen and proven commitment to the club, is exactly the right person for the job."
In a recent email update to the club's supporters and members, Stangarone wrote, "Organizationally, we have put in place the committees that are effectively guiding us through good times and bad.  We have survived, even thrived, in what is probably the worst downturn in our industry in the past 70 years."
Bob Stangarone, Chairman
VP of Corporate Communications
Cessna Aircraft Company  
"Financially, the club is strong.  Our revenues and expenses have been well balanced for several quarters.  This year's golf tournament not only provided a first class experience but was also a significant financial success, which will provide further stability as we go forward."
"Professionally, we have influenced the dialogue and have broadened the understanding of many important issues for industry stakeholders, and we have provided a networking venue second to none where business, industry, news media, academia and government converge on a monthly basis. Most importantly is that we have created an environment in which competitive feelings are replaced by solidarity to address the many challenges of our industry."
Sonia Greteman, Wichita Aero Club communications committee chair and founding member, is quick to attribute much of the club's success to Stangarone's efforts.  "From day one, he has fostered an atmosphere of cooperation and camaraderie among our members," says Greteman. "Our club's influence in the aviation industry and in Washington have been exponentially aided by Bob Stangarone's leadership.  We are indebted to Bob and know the foundation he's laid will serve us well as Patrick Tuttle continues to advance our organization and its impact."
For more information on the club, visit
www.wichitaaeroclub.org.
Members of the Wichita Aero Club Board of Directors:
Bob Stangarone, Chairman
VP of Corporate Communications
Cessna Aircraft Company

Patrick Tuttle, Vice Chairman
Chief Executive Officer


ADR

, Inc.

Jeff Peier, Secretary
Attorney & Managing Member
Klenda, Mitchell, Austerman & Zuercher

David Allen
Chief Executive Officer
The Allen Groupe

Tom Bertels
Managing Partner
Sullivan, Higdon & Sink Advertising

Tim Bonnell, Sr.
President


PIM

Aviation Insurance

Bill Brown
VP of Global Operations
Hawker Beechcraft Corporation

Sherry Chisenhall
Editor
Wichita Eagle

Mike Croitoru
Director of Business Development
Flight Safety International

John Dieker
VP of Learjet, Strategic Projects
Bombardier Learjet
Deborah Gann
VP of Corporate Communications & Public Affairs
Spirit AeroSystems

Sonia Greteman
President
Greteman Group

Jim Hansen
GM Business Aviation
Pratt & Whitney Canada

Tony Kinkel
President


WATC

& National Center for Aviation Training

Norma Lantz
Director of Sales & Marketing
Labinal

Lynn Nichols
President
Yingling Aviation

John O'Leary
Vice President of Engineering
Airbus North America Engineering

Bryan Orr
General Manager
Signature Flight Support

Glenn Tate
Chairman
Air Capital Insurance

John Tomblin
Executive Director
National Institute for Aviation Research at

WSU