News
Ivery Kaufman Named Administrator of Wichita Aero Club
November 19, 2008 7:58am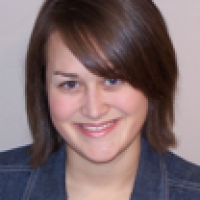 Ivery Kaufman has been named Administrator of the Wichita Aero Club. Before joining the WAC, she worked for Howerton+White, a full-service creative agency, as an account coordinator. Her appointment was announced by Dave Franson, Executive Director of the newly formed aviation organization.
Ms. Kaufman graduated from Wichita State University in 2007 with a bachelor of arts in Integrated-Marketing Communication. The daughter of Scott and Kathy Strom of Emporia, Kansas she is an alumna of from Emporia High School. She married John Kaufman in 2006.
The Wichita Aero Club was launched in October of this year to foster and promote interest in aviation and provide a forum that focuses on the industry's issues and achievements. It will host monthly luncheons featuring prominent speakers. The group's first luncheon is scheduled for December 2, 2008 at noon at the Wichita Airport Hilton when Richard Aboulafia, vice president of analysis for the Washington, DC-based Teal Group, will address the impact of the current economic crisis on the aerospace industry.
For more information, contact the Wichita Aero Club at 316.641.5962 or via e-mail at [protected email address].