News
Signature Flight Support
CEO

Michael Scheeringa will be Wichita Aero Club Luncheon Speaker on October 26

August 30, 2010 8:51am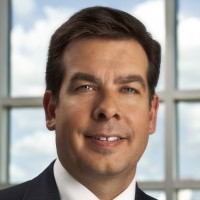 As President of Signature Flight Support worldwide, Michael Scheeringa is responsible for Signature Flight Support's 102 fixed base operations, so he knows something about customer support. As the former Chief Executive Officer of Flight Options, which was the world's second largest operator of business jets, he knows what it's like to be the customer who requires the support, too. He will definitely have some pertinent and relevant comments—backed by experience on both sides of the customer support equation—when he addresses the Wichita Aero Club at its monthly luncheon at noon on Tuesday, October 26 at the Wichita Airport Hilton. Tickets can be obtained online at www.wichitaaeroclub.org or by calling the Wichita Aero Club at 316.641.5962.
"Michael is a key leader in the business aviation industry," said Dave Franson, Wichita Aero Club Executive Director. "Not only does he have the opportunity to interface with the people who fly corporate aircraft on a regular basis, he has been 'the customer' and knows the issues and opportunities they deal with, too. In an especially challenging and competitive environment, he is leading Signature Flight Support in the fulfillment of its mission to be 'a dynamic, world class supplier to the global aerospace industry, continuously delivering exceptional performance.'"
Prior to joining Flight Options, Mr. Scheeringa spent 13 years at US Airways and held officer level positions and had the oversight of several of the company's wholly-owned subsidiaries. He earned a degree in transportation and logistics management from Arizona State University.
Signature was created in 1992 by merging two aviation service leaders, Butler Aviation and Page Avjet Corporation. Signature Flight Support is dedicated to providing business aviation crews and passengers with exceptional service, facilities and locations. Headquartered in Orlando, Florida, Signature has built a strategic global network with more facilities in prime locations than any other FBO network. The company operates a full-service Fixed Base Operation at Wichita's Mid-Continent Airport, as well, having acquired the former Raytheon Aircraft Services location in 2008.
Signature Flight Support maintains its outstanding reputation by offering a wide range of services and products as well as highly qualified, motivated and consistently trained employees who are committed to the Signature vision, mission and values.
The Wichita Aero Club was founded in October of 2008 to foster and promote interest in aviation, provide a forum focused on the industry's issues and achievements and bring together those with a passion for flight.