News
Scholarship Deadline EXTENSION!
April 10, 2018 2:05pm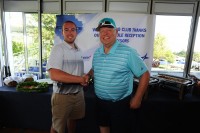 Calling all students! The deadline to submit your application for our two scholarships was previously Friday, April 13.
We've Extended the Deadline to May 15!
To allow students to get past final exams before submitting their scholarship applications, we've decided to extend the submission deadlines until May 15. This applies to both the Humphrey and Stimpson scholarships.
These scholarships are amazing opportunities to advance your interest in aviation as well as be recognized for your initiative and drive to become the future of the industry. Find out more about them here, or click the links below for direct access to the applications.
Scholarships
Time is running out, so be sure to collect your recommendation letters and transcripts now!