News
Kansas Presents a United Voice for Aviation
February 27, 2018 1:08pm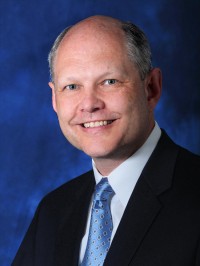 State Leaders unite to create a bright future for UAS in Kansas. In a recent press release, KDOT made an exciting announcement:
On Thursday, March 1, KDOT will celebrate Aviation Day at the Kansas Statehouse. This celebration will also highlight several victories for Aviation in the state of Kansas. First, we are pleased to formally announce Bob Brock as the Director of the KDOT Division of Aviation.
"It is an honor to serve the people of Kansas and the Aviation industry as we continue to grow together," said Brock.
Additionally, we celebrate new partnerships with 26 Unmanned Aerial Systems (UAS) stakeholders who are working as a team for the state of Kansas to be selected by the Federal Aviation Administration (FAA) to participate in the UAS Integration Pilot Program. This highly selective program will allow Kansas to leverage aviation expertise to bring order to UAS operations across the nation and serve as an opportunity for aviation companies to thrive in Kansas. Both the Kansas Senate and House of Representatives voted unanimously to champion this effort. Every member of our Kansas Delegation in Washington, D.C., has also joined forces to help Kansas win this selection.
Shortly after hiring a new statewide Director of Unmanned Systems (UAS), KDOT formed the Kansas UAS Joint Task Force to assemble senior leaders from 19 state agencies to establish priorities for the new statewide UAS program. The task force recommended three priorities for Kansas to demonstrate leadership in UAS: Safety, Training, and Economic Development. The KDOT team moved quickly to identify opportunities in all three areas.
"The time is right for Kansas to do things we've never done before," said Secretary of Transportation Richard Carlson. "Aviation is an area that Kansas has demonstrated proven leadership and we are ready to do the same for UAS."
Members of the UAS Joint Task Force represent Kansas on a number of national aviation boards, to include: the FAA Drone Advisory Committee, the Transportation Research Board, and three major universities, which represent Kansas in the Alliance for System Safety of UAS through Research Excellence.