News
Summit Photos Are Up!
December 13, 2017 7:02pm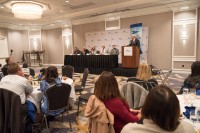 The ON-AIR Summit photos are here! Head over to the gallery and download your favorite shots in hi-res.
Click here for the 2017 ON-AIR Summit photo gallery. >
And watch the video here!
2017 On Air Summit from Dave Franson on Vimeo.