News
Educational Opportunity from Airbus on Oct. 17th.
October 13, 2016 12:51pm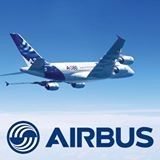 Please join Airbus for an educational opportunity to learn about Airbus manufacturing in the U.S. on Monday, October 17, 9 a.m. – 11 a.m.
Airbus will be hosting an information session featuring Daryl Taylor; Vice President & General Manager of the Airbus U.S. Manufacturing Facility, at WATC, 4004 N Webb Road, Wichita, KS 67226.
Daryl's presentation will be followed by a Q&A about Airbus manufacturing and employment. Members of the U.S. Employment team also will be available to speak about career opportunities at the U.S. Manufacturing Facility in Mobile, AL.
PLEASE NOTE! Space is limited for this special event, so please pre-register by entering your information in our registry here!