News
Michael Kraft of Lycoming Will Address Wichita Aero Club in November
October 3, 2013 3:53pm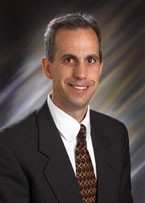 Michael Kraft, senior vice president and general manage of Textron Lycoming, will address the Wichita Aero Club on Wednesday, November 13. The luncheon will be held, as usual, in the Emerald Ballroom of the Doubletree Hotel by Hilton at Wichita Airport, beginning at noon. Tickets can be purchased on-line at www.wichitaaeroclub.org.
As Lycoming's senior vice president and general manager, Kraft oversees all aspects of the company's engine business. Formerly Lycoming's vice president of Research, Development & Engineering, Kraft led a high-performing team that accelerated product development, while still meeting the company's high engine safety and performance standards. He also led Lycoming's Air Safety Investigation unit.
"Mike leads a Lycoming team that has helped the company re-emerge as a recognized innovator and leader in the General Aviation market," said Dave Franson, WAC President. "His first-hand knowledge of customer needs and solid technology credentials have given Lycoming a solid foundation on which to grow as the general aviation market emerges from the downturn which began in 2009."
"Lycoming has a great history dating back to 1907 and a bright future," Kraft said when he was appointed to his current post. "We will continue to service our proven engines and introduce new cutting-edge engines that keep our customers flying high."
Kraft joined Lycoming in 2007 following engineering and general management positions at Andritz, GE Power Systems and GE Aircraft Engines. He holds bachelor and master degrees in Aeronautics and Astronautics from the Massachusetts Institute of Technology.
The Wichita Aero Club began holding luncheons in December of 2008. Cost for the luncheons are $30 for members and $40 for non-members. Walk-up attendees are also welcomed. No luncheon was scheduled for October, 2013 in order to prevent any scheduling conflicts with the AOPA Summit, October 10-12 and the National Business Aviation Association Annual Meeting & Convention, October 22-24.