News
Aboulafia on Tap for Wichita Aero Club in May
April 19, 2013 3:24pm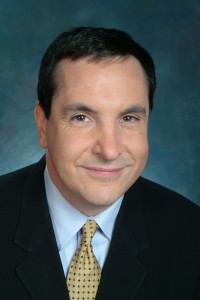 _ Club's Most Popular Speaker Will Offer Latest Forecast on Tuesday, May 14_
The Wichita Aero Club's monthly luncheon on Tuesday, May 14, 2013 will feature the speaker members selected as their favorite in a survey last year, Richard Aboulafia. As one of the nation's foremost aviation industry analysts, Aboulafia, vice president of analysis for the Virginia-based Teal Group, Inc., will be making his third appearance before a WAC audience. He was the club's inaugural speaker in December of 2008 and he made a return visit in April of 2011 to review his earlier predictions. "His popularity must stem, at least in part, from his engaging and extremely well-documented style, because his message, on both occasions, was not the most encouraging we've heard. It was accurate—but not necessarily encouraging," said Dave Franson, president of the Wichita Aero Club. Noted for his insights into the commercial and military aircraft fields and broader defense and aerospace trends, Aboulafia is highly sought-after as a speaker and forecaster. He has authored numerous articles in trade publications and is frequently cited as an aviation industry authority by news publications.
"Richard has also appeared on numerous television news and radio networks including ABC, BBC, Bloomberg, Reuters, CBS, CNN, NBC, NPR and PBS and is often the 'go-to-guy' when the state of the industry and the economy are being discussed. He'll be meeting with Spirit AeroSystems during his visit again this year, and they are sponsoring his presentation at our luncheon, as well," Franson explained. "Richard's perspective, especially as he relates it to his previous forecasts, is always interesting and insightful," he added.
During his 2011 visit, Mr. Aboulafia predicted that the aviation industry would begin to rebound in 2012 with a 10 percent compounded annual growth rate for the next six years. "He may want to amend that in light of developments during the past year," Franson said. "Whatever he addresses will be well-documented and thought provoking. Usually the biggest problem we have when Richard speaks is getting the audience to stop asking questions when it's time to quit!"
The Wichita Aero Club was established in 2008 to foster and promote interest in aviation, provide a forum focused on the industry's issues and achievements and bring together those with a passion for flight in an environment that expands and enhances professional relationships and furthers cooperation and understanding. WAC Luncheons are available for $40 for non-members and $30 for members. Reservations can be made on line at the Aero Club's website, www.wichitaaeroclub.org , or by callingl 316-681-4471.