News
Wichita Aero Club July 17 Luncheon Features Regional Airlines with
RAA

President Roger Cohen

June 18, 2012 8:52am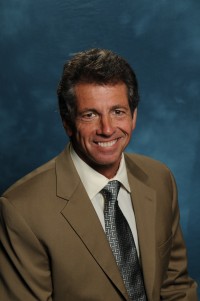 The Wichita Aero Club hosted Regional Airline Association President Roger Cohen at its Tuesday, July 17 luncheon. The head of the trade association which represents regional airlines brought a unique perspective to the WAC audience which is well-versed in the general and business aviation segments of the industry. "By virtue of the fact that the 'Air Capital' got its nickname by being the leading producer of predominantly owner flown or corporate aircraft, the commercial airline and military segments haven't received as much attention," noted Dave Franson, WAC Executive Director. "Roger provided a well-versed and detailed viewpoint on issues that affect the regional airlines—the kind that service Wichita. Our new airline terminal is being designed to accommodate this class of aircraft and the future of air service in Wichita is obviously closely tied to this segment. We also have Bombardier and Hawker Beechcraft here, both of whom have produced a significant number of regional airliners during their history. Bombardier, in fact, launched the use of jet airplanes into the commuter market with the CRJ series, so there are lots of connections between Wichita and the regional airline community. Roger offered a very informative and interesting presentation.
Roger Cohen was named president of the Regional Airline Association in December of 2006. Prior to that he served as vice president of Regional Affairs for the Aircraft Owners and Pilots Association (AOPA). He also spent 15 years as the Managing Director of State and Local Affairs for the Air Transport Association. A graduate of Northwestern University in Evanston, Illinois, he is also a member of the Board of Directors of Smith-Bucklin Corporation.
The upcoming August luncheon featuring a discussion of the future of 100 Low lead avgas will be held, as usual, in the Grand Ballroom of the Doubletree Hotel by Hilton at Wichita Airport. Registration and networking begin at 11:45 AM with lunch commencing promptly at noon. Additional information or reservations for the luncheon can be obtained by visiting the Wichita Aero Club website at www.wichitaaeroclub.org or by calling the Club at 316-681-4471 or 316-641-5962.