Newsletter
New Scholarship Honors Former Cessna Public Relations Chief
February 18, 2014 7:00am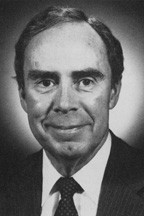 The Wichita Aero Club (WAC) was founded with a commitment to foster and promote aviation education. That dedication includes the support of aviation-related training and career development, and offering scholarships and financial assistance to aviation-related institutions and students.
WAC has created its second scholarship: the Dean Humphrey Scholarship is in honor of the former Cessna public relations chief and is for students who aspire to a career in aviation. The Aero Club's other scholarship, named for former General Aviation Manufacturers Association President and International Civil Aviation Organization Ambassador Edward W. Stimpson, also provides financial assistance to college students who have declared a major or established a career path for a broad range of disciplines within the aerospace industry.
"The Wichita Aero Club Dean Humphrey Scholarship will not only honor Dean's memory but is designed to support students who wish to follow his example into communications, administrative or other non-technical roles in aviation-related organizations," said Dave Franson, president of the Wichita Aero Club. "Dean set the standard by which communicators in our industry were measured and it's very gratifying to be able to honor his memory in this way."
The WAC Education Committee will work with the Wichita Community Foundation to create the application and disseminate information on this award during the next few months. The first winner will be announced at the annual NBAA Convention in October. Both scholarships provide $2,000 to recipients.