Events
September 30 Breakfast!
September 30, 2017
Hereford House at Terradyne Country Club
8:30 a.m. - 10:30 a.m.
Featured Speaker: Connie Podesta
Sponsored by:

We have some exciting announcements for this September 30th breakfast event:
We proudly welcome the members of the Cessna 190/195 Club as our guests to this event!
We will be meeting for the first time ever at the Hereford House at Terradyne Country Club!
The Main Event: Welcome, Connie Podesta!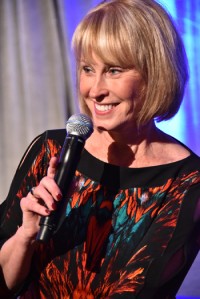 We're thrilled to join GlobalParts.aero during their annual retreat on the morning of September 30th!
Connie Podesta is a game-changing, idea-generating ball of fire whose rare blend of humor, substance, style and personality have made her one of the most memorable, in-demand speakers in the world today. 25 years.Two million people. 1000 organizations. Hall of Fame speaker. Award-winning author. Seven books. Former Radio/TV personality. Human Relations Expert. Therapist for 30 years. Topics on sales, leadership, change, life balance and success. And (what we all probably could use now and then)…a Comedienne.
On September 30, join us at the Hereford House in Andover for breakfast as we hear from Connie about how life would be easy, if it weren't for other people! Want a sneak peek at some of what Connie brings to the table? Go here!
Schedule
8:30 a.m. – Breakfast is served
9:00 a.m. – 10:30 a.m. – Connie's Presentation