Events
2017 April Luncheon
April 13, 2017
Crestview Country Club
11:45 a.m. - 1:00 p.m.
Speaker: Wheels Up President and CEO Kenny Dichter
Our April 13th luncheon at Crestview Country Club will feature Wheels Up President and CEO Kenny Dichter.
Recently named one of the biggest brands in business aviation in 2017 by Corporate Jet Investor, Wheels Up is using its momentum to continue to soar.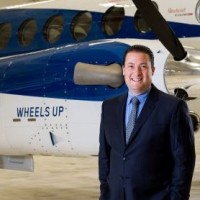 About Wheels Up
Wheels Up, the most intelligent private aviation solution, is a revolutionary membership-based private aviation company that significantly reduces the upfront cost to fly privately, while providing unparalleled flexibility, service and safety.
Created and led by renowned entrepreneur Kenny Dichter, Wheels Up offers guaranteed availability to its private fleet of new Beechcraft King Air 350i and Citation Excel/XLS aircraft to individual, family and corporate members.
Wheels Up offers individual, family and corporate members exceptional world-class service with around the clock support. The cutting-edge Wheels Up mobile app enables members to seamlessly book flights, manage their accounts and participate in ride-share opportunities. Wheels Up Members also have access to the Wheels Down program, featuring exclusive lifestyle events and experiences, unique partner benefits and a full-service luxury concierge, which is also integrated in the Wheels Up app.