Events
2017 March Luncheon
March 28, 2017
Crestview Country Club
11:45 - 1:30
Speakers: Ben Marcus and Bob Brock
Our March luncheon will feature two guest speakers! Join us on March 28, 2017 as we welcome Ben Marcus and Bob Brock at the beautiful Crestview Country Club. We'll enjoy lunch as well as some insight from two esteemed professionals who continue to write their own rules in the aviation industry.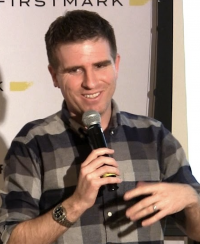 Ben Marcus is an FAA-certified Airline Transport Pilot and Flight Instructor with over 4,000 hours of flight experience in more than 100 aircraft types. Prior to AirMap, Ben co-founded jetAVIVA, the largest aircraft sales company in the world that centers on light jets. It has since sold over $1 billion worth of airplanes.
The Santa Monica, CA, resident grew up in the shadows of that city's airport, took his first flying lesson at 10, became a licensed pilot at 17, and obtained his college degree from Purdue University in aviation technology. He serves as vice chairman of Angel Flight West and is a member of the Space Angels Network. Ben also flies volunteer missions for animal rescue groups Pilots N Paws and Wings of Rescue.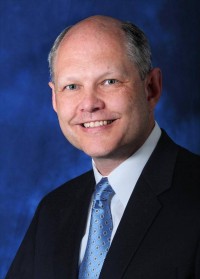 Bob Brock is Kansas' first director of unmanned aircraft systems. An Air Force lieutenant colonel with experience in drone operations, Brock was tapped to serve as the State's first director of unmanned aircraft systems in 2016. A native of
Pittsburg, Brock, 49, spent 22 years in the Air Force, including postings in intelligence and special operations units utilizing drones.
"The military environment is dramatically different than civilian utilization of UAS," he pointed out upon his appointment. However, there's a lot of lessons we can bring in standing up a new program (in Kansas)."
Brock said his "big picture" focus will be on education around the safe operation of drones by individuals and companies as well as maintaining personal privacy.
"We're going to set up a system … where they have sufficient training so it's a safe and positive thing for everybody," he said.
His duties also include helping to spur development of drone related businesses in the state.
"We've already started working with the Department of Commerce and the Department of Agriculture on a cohesive plan that will make Kansas the very best place in the country to bring manufacturing jobs," Brock said.
KDOT also will use Brock's expertise to explore using drones for some of its work, such as inspecting the state's 2,500 bridges, which require "many hours and a great deal of expense" to do, he said.
Using drones to do precision measurements of those bridges and documenting them could "really, truly save (KDOT) time and money," Brock added.
Brock will have offices at KDOT headquarters in Topeka and at Kansas State University Polytechnic in Salina, which offers degree programs in unmanned aircraft and systems.
He will report to Merrill Atwater, the state's director of aviation.