Events
February 2014 Luncheon
February 18, 2014 11:45am
Emerald Ballroom of the Doubletree Hilton Wichita Airport
Sponsored by: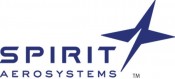 Speaker: Larry Lawson, CEO of Spirit AeroSystems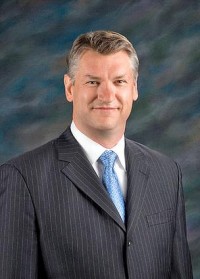 Larry A. Lawson joined Spirit AeroSystems, Inc. in April 2013 as president and chief executive officer.
Spirit AeroSystems is one of the world's largest non-OEM designers and manufacturers of aerostructures for commercial aircraft, with headquarters in Wichita, Kan., and facilities at nine other locations around the world. The company has more than $6 billion in annual revenue with a current backlog in excess of $41 billion.
Prior to joining Spirit, Mr. Lawson was executive vice president, Lockheed Martin Corporation and president, Lockheed Martin Aeronautics Company. In this role Lawson was responsible for leading Lockheed Martin's military aircraft business in multiple locations across the United States. Mr. Lawson oversaw key aircraft production programs such as the F-16 Fighting Falcon and the C-130J Super Hercules, and managed sustainment for the F 22 Raptor, C-5M Super Galaxy, U-2 Dragon Lady, and P-3 Orion. His responsibilities also included the company's world-renown Skunk Works® organization.
As the Vice President and General Manager, F-35 Lightning II program, he was credited with putting the program on a sustainable track while maintaining profitability of other Lockheed Martin franchises. While executive vice president/general manager of the F-22 Raptor, the program was awarded the prestigious Collier Trophy as the most significant accomplishment in aerospace for 2006.
Mr. Lawson is an MIT Fellow, an alumnus of the Advanced Management Program at Harvard, and has engineering degrees from the University of Missouri and Lawrence Technological University. He holds patents in advanced signal processing discrimination technology. He was named Inventor of the Year in 1991, Manager of the Year in 1997 and 1999, and won the Silver Knight of Leadership award from the National Management Association in 2008.
He currently serves on the Aerospace Industries Association (AIA) Board of Governors, the Wichita State University President's Council, and American Diabetes Association Kansas Area Community Leadership Board. Mr. Lawson was named Atlanta Father of the Year in 2007. He and his wife live in Wichita, Kan.