Events
February Luncheon
February 28, 2019
Hotel at Old Town
11:30 am - 1:00 pm
Featured Speaker: MAF President Dave Holsten
Our February luncheon will commence on the 28th. We'll be joined by Dave Holsten, President of Mission Aviation Fellowship. He'll share with us how Wichita aviation plays a cornerstone role in his organization's mission to reach those who need help in places considered otherwise unreachable.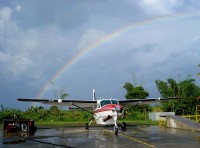 "We operate a fleet of 46 light aircraft from 17 bases in eight countries in Africa, Asia, Eurasia, and Latin America. Our pilots save valuable travel time and cover seemingly impossible distances in minutes or hours compared to days by foot, road, or river. Each year, we fly over two million nautical miles to speed the work of some 600 Christian and humanitarian organizations. MAF flights support indigenous churches and local evangelists, create access to medical care, provide disaster relief, and make community development projects possible … in some of the most remote places on earth."
Meet Dave Holsten
David assumed the presidency of MAF on July 16, 2018. He and his wife, Natalie, joined MAF in 2000.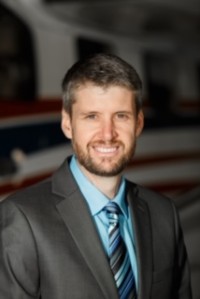 During his years of service, initially as missionary pilot/mechanic, David successfully carried out several leadership roles, including chief pilot, program manager, and regional director for Indonesia.
He became a Christian at an early age and was nurtured in his faith by his family, as well as by his church and youth group. David received a Bachelor of Science degree in Missionary Aviation Technology from Moody Aviation, and holds a commercial pilot's license with multi-engine rating, as well an airframe and power plant mechanic's license. Prior to joining MAF he worked as a flight instructor with Moody Aviation for two years.
In leading MAF, David relies on God's guidance and actively seeks the counsel of the executive leadership team and the Board of Directors, as well as that of MAF staff. "It is my desire to not only be a part of addressing the significant physical needs of isolated people, but to also help them grow in their walk with the Lord. I want the message of the gospel to be clearly displayed in all we do."
David and Natalie reside in Nampa, Idaho, and have four children.