Events
2018 ON-AIR Summit
December 06, 2018
Holiday Inn East at Kellogg and Rock Rd
11:30 a.m. - 1:00 p.m.
Featuring an Expert Panel of CEOs from Aviation's Biggest Organizations
The ON-AIR Summit is our premier business event, which annually brings together a panel of top management from the aviation industry to discuss critical current issues. Our elite expert panel this year includes:
Jack Pelton, President and

CEO

of EAA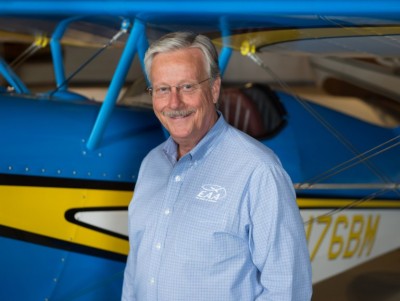 Jack Pelton was named as EAA's Chief Executive Officer in November 2015, formally adding those responsibilities to the Chairman of the Board role to which he was first elected in October 2012. Pelton is the first elected Chairman from outside EAA's founding Poberezny family in EAA's history. In his role as Chairman/CEO, Pelton leads the organization's board and staff in its mission of growing participation in aviation and inspiring people to fly, build, and further engage in flight.
Pelton is a lifelong, passionate aviation enthusiast, following in the footsteps of his parents, both of whom were pilots. He built his first airplane with his father as members of EAA Chapter 1 (Riverside, Calif.) in the 1970s.
Pelton is the retired chairman, president, and chief executive officer of Cessna Aircraft Company, headquartered in Wichita, Kansas. In his decade with Cessna, beginning as senior vice president of product engineering, he oversaw new aircraft development, testing, certification, and improvements for all Cessna models.
Ed Bolen, President and

CEO

of NBAA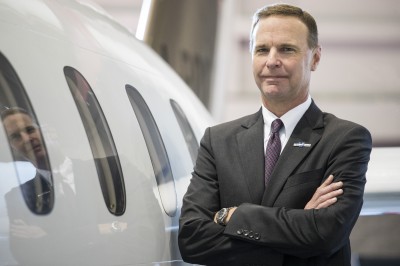 Ed Bolen became the president and CEO of the National Business Aviation Association (NBAA) in Washington, DC, on Sept. 7, 2004.
Prior to joining NBAA, Bolen was president and CEO of the General Aviation Manufacturers Association (GAMA) for eight years. Bolen joined GAMA in 1995 as senior vice president and general counsel. GAMA's board of directors elected him president and CEO in November 1996.
In 2001, Bolen was nominated by President Bush to serve as a member of the Commission on the Future of the U.S. Aerospace Industry. Established by Congress, the commission's objectives were to study and make recommendations on ways to ensure American leadership in aerospace in the 21st century.
Pete Bunce, President and

CEO

of GAMA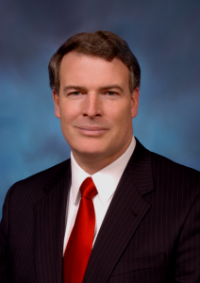 In April 2005, Peter (Pete) Bunce became President and CEO of GAMA, which has North American headquarters in Washington, D.C. and European/Middle East headquarters in Brussels, Belgium. He and the GAMA staff travel worldwide engaging regulators, policymakers, and elected officials to promote general aviation and advance the interests of GAMA's global membership of more than 100 airframe, avionics, engine, and component manufacturers, as well as the world's leading business aviation maintenance, repair, and overall companies.
Pete retired from the United States Air Force in March 2005, with his last assignment as the Director of the Air Force Congressional Budget and Appropriations Liaison. During his 26-year Air Force career, Pete flew F-15s and A-10s, while commanding several large operational fighter units.
A Wisconsin native, Pete learned to fly as a teenager in the skies over southern Wisconsin. He entered the Air Force in 1979 as an honor graduate of the United States Air Force Academy. He received his master's degree in International Affairs from Troy University in 1988 and was an International Affairs Fellow at Harvard University in 1996-97.
Mark Baker, President and

CEO

of AOPA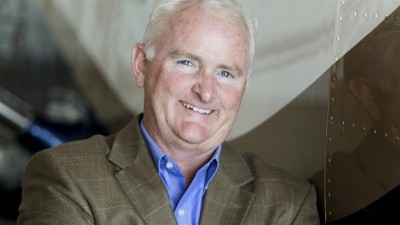 Mark Baker's aviation story began in the same way as thousands of others. As a kid, he rode his bike to the airport just to watch the planes take off and land. On a good day he might get a ride with one of the local pilots.
By the time he was in high school, he was hooked for life. He took and passed a ground school class, but once he went to the University of Minnesota he learned he could get credit for the class. So he took it again.
Baker bought his first airplane—a 1968 Cessna 150—while still in college, selling his van to raise the money.
Like many pilots he stopped flying for a few years when the demands of work, family, and finances made it too tough to continue. But he never stopped loving aviation, and he was back in the air as soon as the other demands of his life permitted.
Baker worked his way through numerous airplanes, including a Cessna 177 Cardinal, various V-tail Bonanzas and Barons, a 36 Model Bonanza, and many more that he has used for commuting, business, and pleasure. With so many hours in everything from business jets to helicopters and even historic aircraft like Ford TriMotors, Baker doesn't hesitate to name his favorite—a Piper Super Cub that he's owned for more than 25 years and equips with floats or skis as the weather demands.
Paula Derks, President of AEA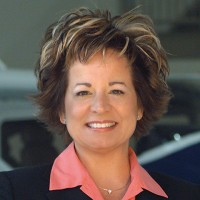 As president of the Aircraft Electronics Association, Paula Derks presides over the international trade organization that provides regulatory representation, training and member services to nearly 1,300 general aviation electronics entities in 43 countries around the globe.
In coordination with the AEA board of directors, Derks' position includes long-range planning and budgeting, representing the AEA at industry events, and ensuring the strategic objectives of the association are realized. She is the publisher of Avionics News, the association's monthly magazine.
Derks received a Bachelor of Science in public relations and a minor in journalism from the University of Central Missouri. She began her career with the AEA as managing editor of Avionics News, and became AEA's director of communications in 1990, before being named president in 1996.
Derks previously served as chairman of the board of trustees for the Aviation Accreditation Board International. She is a charter member of Women in Aviation, International and a member of the National Aeronautics Association. She is a member of the Aviation Advisory Council for the University of Central Missouri; chairman of the Friends of Lee's Summit community activist group to promote the continued development of the municipal airport; and a board member of the Lee's Summit Economic Development Council.
In October 2016, Derks was the first inductee into the University of Central Missouri Public Relations Hall of Fame, which honors alumni who support and participate in the affairs of the department and help mentor students. Derks also was named UCM's Distinguished Alumna of the Year in 2004.
---
Tickets