Newsletter
Team Spirit Cruises to Help Tour de Cure Success
May 14, 2014 2:57pm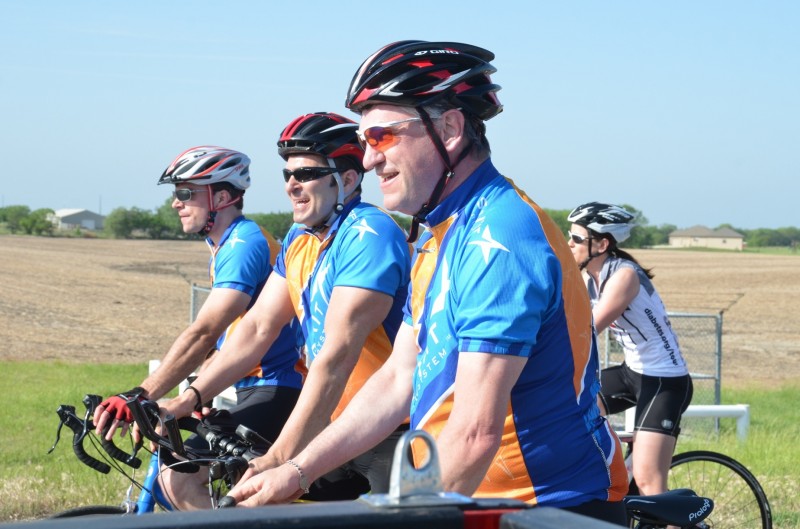 By Josh Wells
The Wichita Tour de Cure event hosted by Spirit AeroSystems raised more than $262,000 for the American Diabetes Association. Team Spirit and its riders who signed up to ride in the cycling event raised more than $58,000—capturing local and national headlines for fundraising and team participation.
"Diabetes has an incredible impact to our community and nationwide," said Larry Lawson, Spirit AeroSystems president and CEO. "This was a chance for our company to get involved and help our citizens locally, and make an impact nationally in the fight against this disease. I am proud of Team Spirit's riders and all of the volunteers who helped make the event a success. "
Spirit, Meritrust Credit Union, the Wichita Eagle, and Open Range Productions were Premier Sponsors of the event. Other aviation companies in Wichita supported the event including Textron Aviation, Yingling Aviation, and McGinty Machine as well as Sullivan Higdon & Sink, a member of the AeroClub's board of directors. The Cessna Jazz Band provided live music entertainment.
Lawson and several members of Spirit's executive leadership team joined more than 130 Spirit employees and their family members on rides of 100k, 50k, 25k, or a 5k family ride.
Nationally, Spirit was fifth highest team fundraiser for the ADA's Tour de Cure event. The company plans to make the Wichita Tour de Cure an annual event hosted by Spirit AeroSystems.