Events
April 27th Luncheon!
April 27, 2018
DoubleTree Hotel by Hilton at Dwight D. Eisenhower National Airport
11:45 a.m. - 1:00 p.m.
Featured Speaker: Bob Brock, Kansas Director of Aviation
Join us on Friday, April 27, at the DoubleTree as we gather to learn about the State's latest initiative, KATARA (Kansas Aviation Training and Applied Research Academy), from Bob Brock, the new Director of Aviation for the State of Kansas.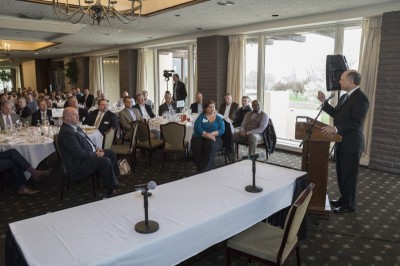 Bob Brock, a native of Pittsburg, Kansas came to KDOT after 22 years as an Air Force pilot and UAS squadron commander, retiring as a Lieutenant Colonel.
"We are so fortunate at KDOT to have such a talented and passionate person like Bob Brock to take over aviation," said Secretary of Transportation, Richard Carlson. "After already serving the state and the agency in opening new doors for UAS, Bob is in the best possible position to make great strides for aviation in Kansas."